Uruguay v. Brazil Preview
May 31st, 2009 | by: Duvel |

View Comments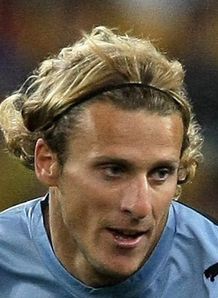 Uruguay v. Brazil
Saturday, June 6th, 3:00 P.M. Eastern
Estadio Centenario, Montevideo, Uruguay

When my grandfather introduced me to the world of football, a key lesson concerned venues. Brazil had the Maracana, Argentina the Bombonera. A final venue would always come last, and he would hesitate before naming it. The Centenario. "Centenario" would typically be proceeded or preceeded by the words "Oh God."
Maybe I am exaggerating due to the influence of my grandfather. He was at the Maracana in 1950, when Brazil spectacularly blew the World Cup at home, so perhaps he is just scarred by anything Uruguayan. Regardless, the mystique about the Centenario has been passed on to me, and in my mind this is one of the world's most challenging stadiums. Brazil's record at it speaks for itself, as only two wins have come inside the footballing cathedral of Montevideo.
In their last meeting Brazil, won 2-1 at the Morumbi in Sao Paulo back in November of '07. Uruguay is 4-3-5 overall, and undefeated at home with a 3-0-3 record, placing them in fifth spot of the qualifying table with 17 points after 12 rounds. Uruguay are led by the talismanic striker Diego Forlan, who this season at Atletico Madrid has been unbelievable, leading La Liga in goals with 32 goals in 33 matches. Cristian Rodriguez emerged has a formidable presence in the midfield for his club Porto, especially during their Champions League run. Collectively, this a solid Uruguayan side, and they will present a difficult challenge for Brazil on Saturday.
There are a couple of new additions to the Brazil squad following a couple of injuries to Alex and Anderson. In is Miranda as expected. Also in is former Manchester United bust, and Brazil veteran Kleberson of Flamengo. Kleberson over Hernanes OR Diego, that's right.
Uruguay: Sebastian Viera (Villarreal), Juan Castillo (Botafogo), Martin Silva (Defensor Sporting); Diego Lugano (Fenerbahce), Carlos Valdez (Reggina), Andres Scotti (Argentinos Juniors), Diego Godin (Villarreal), Martan Caceres (Barcelona), Jorge Fucile (Porto), Maximiliano Pereira (Benfica), Bruno Silva (Ajax); Diego Perez (Monaco), Sebastian Eguren (Villarreal), Alvaro Pereira (CFR Cluj), Jorge Martinez (Catania), Cristian Rodriguez (Porto), Diego Arismendi (Nacional), Alvaro Fernandez (Nacional), Miguel Amado (Defensor Sporting), Diego De Souza (Defensor Sporting), Jorge Rodriguez (River Plate); Diego Forlan (Atletico Madrid), Luis Suarez (Ajax), Sebastian Abreu (Real Sociedad), Edinson Cavani (Palermo).
Brazil: Julio Cesar (Inter Milan), Gomes (Tottenham Hotspur), Victor (Gremio), Maicon (Inter Milan), Daniel Alves (Barcelona), Miranda (Sao Paulo), Juan (AS Roma), Lucio (Bayern Munich), Luisao (Benfica), Kleber (Internacional), Andre Santos (Corinthians), Kleberson (Flamengo), Gilberto Silva (Panathinaikos), Josue (VfL Wolfsburg), Ramires (Cruzeiro), Elano (Manchester City), Felipe Melo (Fiorentina), Julio Baptista (AS Roma), Kaka (AC Milan). Alexandre Pato (AC Milan), Luis Fabiano (Sevilla), Nilmar (Internacional), Robinho (Manchester City).
Projected Starting XI: Julio Cesar, Kleber, Juan, Lucio, Dani Alves, Gilberto Silva, Felipe Melo, Elano, Robinho, Kaka, Luis Fabiano
Prediction: 1-1 Draw
Subscribe

Brazil World Cup Team Blog RSS Feed

Share
blog comments powered by Disqus