Pato Out For Argentina Match
November 12th, 2010 | by: Duvel |

Comments Off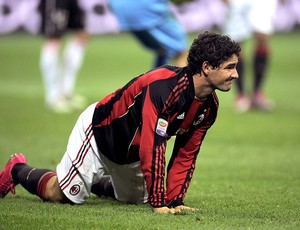 Alexandre Pato has been ruled out for Brazil's upcoming match against Argentina. The forward suffered a left hamstring injury in AC Milan's 3-1 victory against Palermo on Wednesday. The Milan medical staff is saying Pato could be out for six weeks.

This is a tough blow for the player with the national team match approaching. Pato clearly had been making progress as Luis Fabiano's replacement. He only misses this one match, but against Argentina its always more than a match.
Mano said that he will not call-up a replacement for Pato. Brazil plays Argentina on November 17th. That's a pretty short amount of notice for club teams, and thus it will be Neymar, Andre, and Robinho carrying the burden up top.
Subscribe

Brazil World Cup Team Blog RSS Feed

Share
Comments are closed